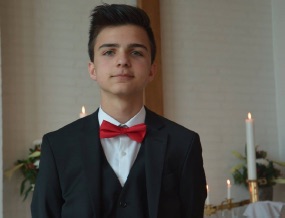 Hi my name is Andreas From Persson Busch-Madsen. I'm 16 years old, and I live in Vanløse, Copenhagen.
I live with my mom and my little sister.
I have a dog called Gomba and a bunny called pjuske.
In my spear time I usually hang out with my girlfriend, hang out with friends, go to party's, play sports or play video games.
---