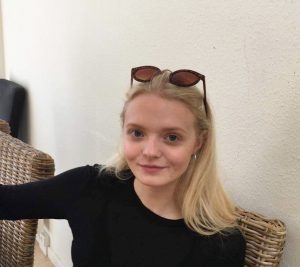 Hello!
My name is Astrid Victoria Aasberg Melsted and I am 16 years old. Right now I am In 10th grade in a School called "efterskole" where we live 147 other students together for one year.
My mother's name is Christina, my father's name is Henrietta and my stepfather's name is Taka and he is Japanese. My mom and dad are divorced and I live with my mom and stepdad in Copenhagen. I have a little brother. His name is Malthe. He is 10 and lives with my dad also in Copenhagen.
I have always wanted to come to Iceland because I've heard it's a beautiful country.
I'm looking forward to meeting you all.
---