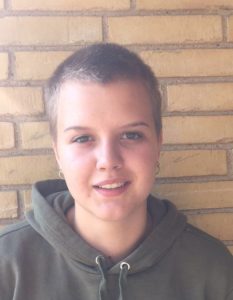 My name is Maja Möller-Andreasen. I'm sixteen years old and a girl. I come from Denmark, and I live in Copenhagen, on Østerbro. I'm so happy to live there, and there are many things to see and do. On weekends I'm always with my friends.
At the moment I live on Farrevejle Efterskole, and it's a school you live on for a year. It's a good school, because we learn to accept other people's needs, and how to clean toilets and stuff like that. My class is special, because we have some big projects during the year.
I love too play volleyball, but I'm not very good at it.
I have a mother, father and a brother. I don't know what else to say about me, but I'm excited to learn about you.
And just because I have a guitar in my hands, doesn't mean I know how it work 🙂
---