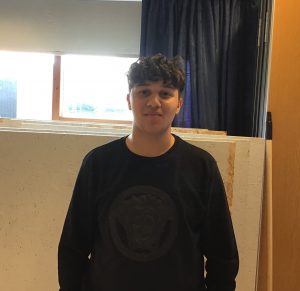 Hey my name is Ahmed Kahlev Shamki. I am 16 years old I am originally from Iraq but I was born in Denmark and I live here.
I love football. I play football a lot because it's just fun to play. My favorite team is Barcelona. I have been playing football since I was 12. I play in a club called Brønshøj, but now I don't play in that club anymore, because I go to an after school. An after school is a school where you live. It's kinda like college. In the after school you are there from Monday to Friday and then Friday afternoon you can go home to you family. You have to be at the school on Sunday.
In my family we are 4 kids. I have a big brother he is 17 years and I have a little brother and a little sister and we live with our mother.
---