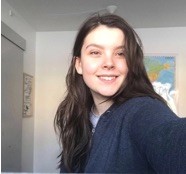 Hey guys!
My name is Annica Zaren Jacobsen, and I am 16 years old. I live with my mother in Ølstykke, Denmark.  I have one older brother who is 19 years old, and I also have a dad. I don't live with them normally, cause my parents are divorced and my brother doesn't live at home anymore.
I am going to Fårevejle Efterskole for a year, and after that I will be continuing on to high school. I love trying new things and that's the reason why I chose efterskole.
I love to see my friends when I'm not in school.
---