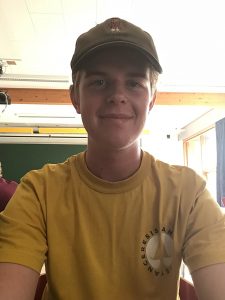 Hallo, my name is Aske Juhl Grosen Jensen and I am 16 years old, I was born in the city Hvidovre. At the time I go to a boarding school called Faarvejle Efterskole, and it's very nice here.
Before I started at the school I work as a filmmaker for a lot's of different brands, but now I don't really have the time, as I live in the countryside in Denmark Faarvejle.
At home I have a big sister she is about to turn 19 years, my parents are divorced so they don't live together anymore. At my moms house we have a dog, his name is Nemo.
My favorite musician is The Weekend, and last year I went to Roskilde Festival, which is this huge music festival in Denmark, and I saw him live. That was a super good experience.
I'm super into sneakers, some of my friends calls me "Hype Beast" or "Sneaker Head" which means some one who is into sneakers of brands like Supreme, Bape and so on.
---