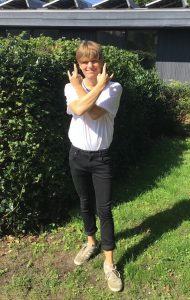 Hello my name is Emil Flendsted Bahn Petersen. I'm 17 years old. I live in a small town called Vigersted and it's next to a big city called Ringsted. I have a mom and a dad and a sister, my sister goes to the same school as I do.
In my spear time I like to hang out with my friends. We drink and we like to party. I've been to many places around the world like Costa Rica, Thailand, Mexico, Borneo, Egypt, and the place I been to the most is Thailand. I've been there 5 times and it's my 6 time In the winter.
My favorite food is pizza, kebab, and cow meat. My school is called Faarevejle after school. I think it's a nice place with many nice people, the teachers are awesome. I play football at my school. I'm a person who can be a little quiet at first. My two favourite colours are black and white.
Hope you like who I am.
See you!
---