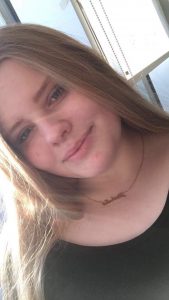 Hello my name is Isabella Frederiksen. I am 16 years old. I have two brothers and I have three half siblings. I am living with my mom together with my little brother. I live in Copenhagen in Østerbro. My father lives in Næstved.
In the future I would like to work with taking care of children.
I have had a job in a supermarket called "Netto". I worked there for a year, but I to quit when I had to start on this school.
In my spear time I like to watch Netflix and hang out with my friends. I like to travel, I like to spend time with friends and have fun. I have a rabbit at home. It doesn't have a name yet.
---