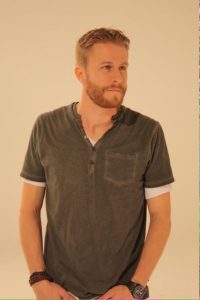 Hi
My name is Johannes Boutaiba Hübertz, I'm 42 years old and a teacher at Fårevejle Efterskole. I teach math, English and music and have been doing so for the last eight years at this school.
I love teaching and I love the possibility that it gives, to be able to help students in widening their perspective on different things in life.
In my private life I am happily married with three children at the age of thirteen, nine and one. We live in town called Hvalsø, situated approx. 40 minutes from Copenhagen and 15 minutes from Roskilde, right in the middle of Sjælland (more or less).
I obviously spend most of my spear time with my family, but I also love playing music, which I do with my band, as often as there are people who like to hire us. I sing and play the bass.
---