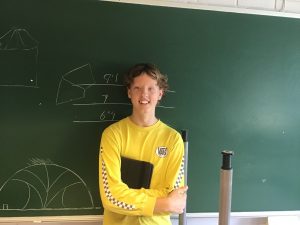 My name is Jonatan Louis Laulund and I am 15 years old, but I turn 16 the 12. September.
I lived in a little city called Bagsværd, but my family and I just move out and moved up to our summerhouse in Faarvejle where my school is now. I have always played ice hockey, but a year ago I stopped playing, and started playing volleyball. I am also on the volleyball team here in Faarvejle Efterskole. One of my favorite things to do is being with my friends, playing any kind of sport. I love playing all kinds of sports. In my spear time I also watch a lot of football, especially my favorite team Tottenham Hotspurs, and FC København, which is the best team in Denmark.
I have got two sisters. One is 22 years old and the other one is 20 years old, and a father and a mother. I don't live with my sisters anymore because they moved out, so I only live with my mother and father, but I still see my sisters often.
---