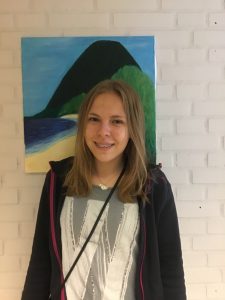 Hello my name is Juliane Høvighoff Voetmann.
I am 16 years old. I live in a house, with my mother, father and my little sister. I was born in Slagelse a city 20 minutes away from my hometown the 16th of October of 2001 . I live In Korsør and I've always lived there. My family and I are really close and we always stick together.
In my spear time I am rowing in a rowing club in Korsør. I have the most of my friends there. When I am not rowing, I work in a Dagli'Brugsen in a town called Frølunde. I have worked there for few months.
When I'm free I'm together with my boyfriend. I also spend my time with my rabbit, named Trunte. I like to be active and I'm always doing things. I'm done with state school and now I'm attending an efterskole.
---