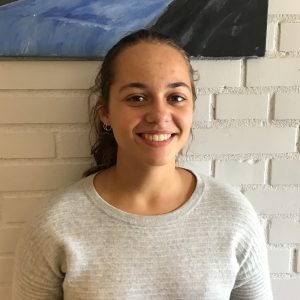 Hello my name is Julie Wedel Fremming, I'm 15 years old (relax I'm turning 16 the 26th of September). I live in Ishøj with my family, I was born in Gentofte in Denmark.
Home in Ishøj I have a mom, a stepdad and a little sister. My moms name is Trine. My stepdads name is Brian and my little sisters name is Caroline. Oh yeah, my parents are divorced, they have been divorced for almost 11 years now. Some times it's pretty frustrating, but I can't do anything about it.
In my spear time I work at Jysk bedding. I'm kind of like a slave there, like I do anything for them, and they are just like "Julie do this and that" etc. Also in my spear time I play volleyball. I actually have been to the National championship in Denmark for schools. We ended up on the 7th place.
And now I'm still playing volley, I love volley. Wuhuuu…
Well, see you later alligator..
---