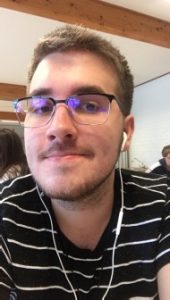 Hello. My name is Kristoffer Falkedal. I'm 16 years old. But when we meet I'll be 17. My birthday is 10/12/01.
I have lived in a small town called Ruds Vedby since I was little and I still live there. I live in what you can call a Harry Potter house, small on the out side but it's huge on the inside. And the there's my family. I have a mother and father and a older sister. But she has her own place.
The school I go to is called Faarvejle fri Efterskole. Going to an Efterskole was the best decision of my life. I have met so many new people and many more friends.
As my hobby I like to be outside. I like to push myself, when it comes to being outside. Sometimes I push myself too the boundaries and sometimes beyond them. The same goes for sports.
---