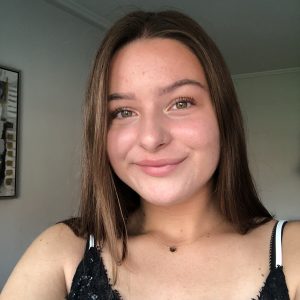 Hi,
My name is Laura Sharpe Hansen and I am 15 years old, I turn 16 the 31st October while you guys are visiting us:).
Right now I am in 10th grade on a school called an efterskole.
Here we are living and studying for a year. The next three years I want to go to high school and in the end I want to work at Copenhagen Airport. But enough about school! I live in Copenhagen with my mom. I also have a sister and a brother. They are 14 and 17 years older than me so they don't live at home anymore. My parents are divorced and it has been like that for seven years now.
I have been working at a bakery for a while now, and I really enjoy to work. I had to quit because of this year, so I hope that I can come back to the job when I get home, cause I miss it quite much.
In the future I want to travel and discover other cultures, but I think that I always will stay in Denmark because I love this country.
I am looking forward to meeting you all:)
---