Hello – my name is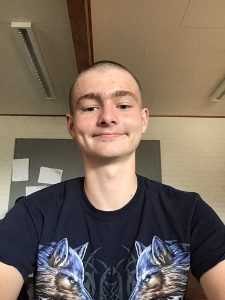 and I as 16 years old and I live in Vordingborg, but right now I live on an afterschool called Fårvejle Fri- og eftirskole.
In Vordingborg I live with my mom, dad and big brother. Their name are: Laile/mom, Frank/dad and my brothers name is Lasse and he's 19 years old.
In my speartime I play live role play, a little bit of badmington and computer. Om my computer I play league of legends. In live role play I play dark elf.
I have not pets. I always loved to have but my mom and dad said that we travel to much and it will be hard for it to be alone so much, – so no animals.
I never had a job because I do not need one. My mom always said I should get one, but I never did.
I have neber been to Island, but everyone says it's something special. This year I've been to Itally where I got a little sunburned but it didn't hurt. Everbody said to me that it did but I couldn't feel it.
One of my dreams ist to become a full time role player.
---