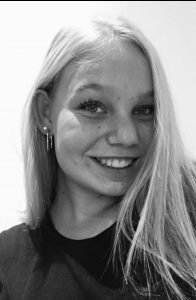 Hi, my name is Nadia Kjær Stoffer. I'm 16 years old, and I live in Denmark.
I've got a dog, named Laika, and a big brother called Tobias.
My parents are divorced, but they are still really good friends and do a lot of things together.
I started on a new school called Fårevejle fri- og efterskole for about 2,5 weeks ago. It's basically a school where you live and go to school at the same time. We have to get up early in the morning to eat breakfast together and school starts afterwards.
---