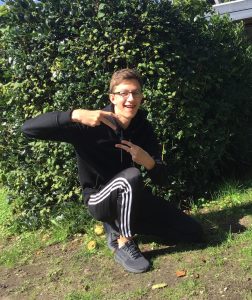 Hi there!
My name is Noah Ziir Skov Devine. Currently I am attending an "efterskole" or boarding school in English.
I am 16 years old and I just recently had my birthday.
I live in Ballerup, which is a city about 15 km from Copenhagen.
I've changed schools a couple of times, starting with a school called Hoejagerskolen, then Bagsvaerd Kostskole and now I am here, which I am very happy for.
In my spear time I hang out with my friends as well as play games on my PS4 and my PC.
---