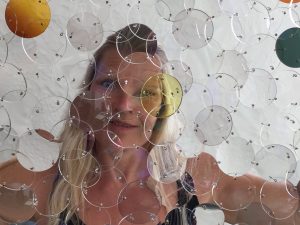 Hi
My name is Heidi Kleiv Koch and I teach Danish in the project class associated with "En god nabo er guld værd". I also teach art and design as an elective course.
I have been a teacher for 10 years and for 8 of them I have worked at Faarevejle Efterskole. Here our students live and go to school, kind of a boarding school, but with a pedagogical aim.
I am 51 years old, married to Rasmus and together we have an eight year old daugther and, not to forget, two crazy cats. We live in Holbæk a town about 45 min. away from Copenhagen.
In my lessure time I love to spend time with my family, walk and read. I am also a huge fan of "Game of Thrones" so I never miss an episode of that serie. In October I have a 3 month leave from work and my family is travelling to Korea, Vietnam, Cambodia and Thailand.
---